Co-founder Wim Hamaekers' testimonial about the Alpro pack design case.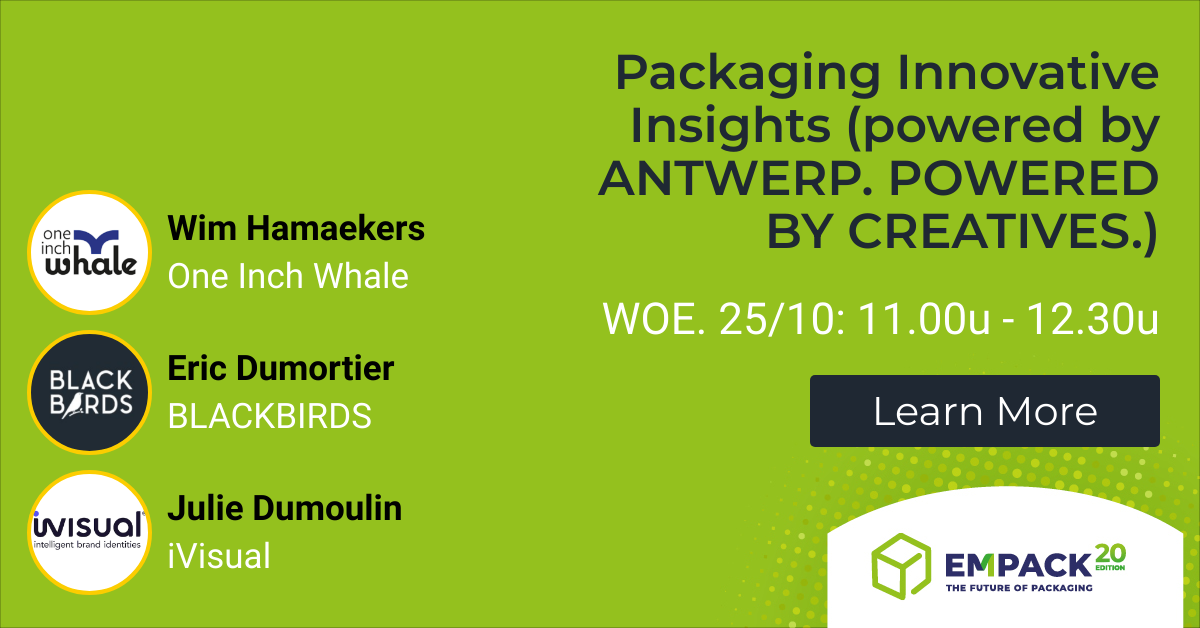 ANTWERP. POWERED BY CREATIVES. initiates collaboration between the creative industry and other sectors and we are there too! Will we see each other there? Witness the impact of creative collaboration and stay tuned for more insights into the future of business innovation!

Wim is really excited to talk about 'Looking beyond the visible'. Get to know how to unlock impact with colour science, predictive intelligence and research.
Program:
Enticing brands and consumers towards circular packaging. On a mission to zero waste with Fyllar (by Eric Dumortier, BLACKBIRDS).
Looking beyond the visible. Unlocking impact with color science and research. How Alpro revamped its packaging designs with color science and predictive intelligence (by Wim Hamaekers, One Inch Whale).
The future of A.I. in packaging, from services to software (by Julie Dumoulin, iVisual).
>> Want to join? <<
🎫 Book your free spot below
📌 Nekkerhal - Brussels North
🗓️ Wednesday, October 25 | 11:00 AM