What we learned from a World Health Organisation (WHO) co-creation project: Simplicity rules, it's about human connections and having a genuine passion for your 'brand', product or service.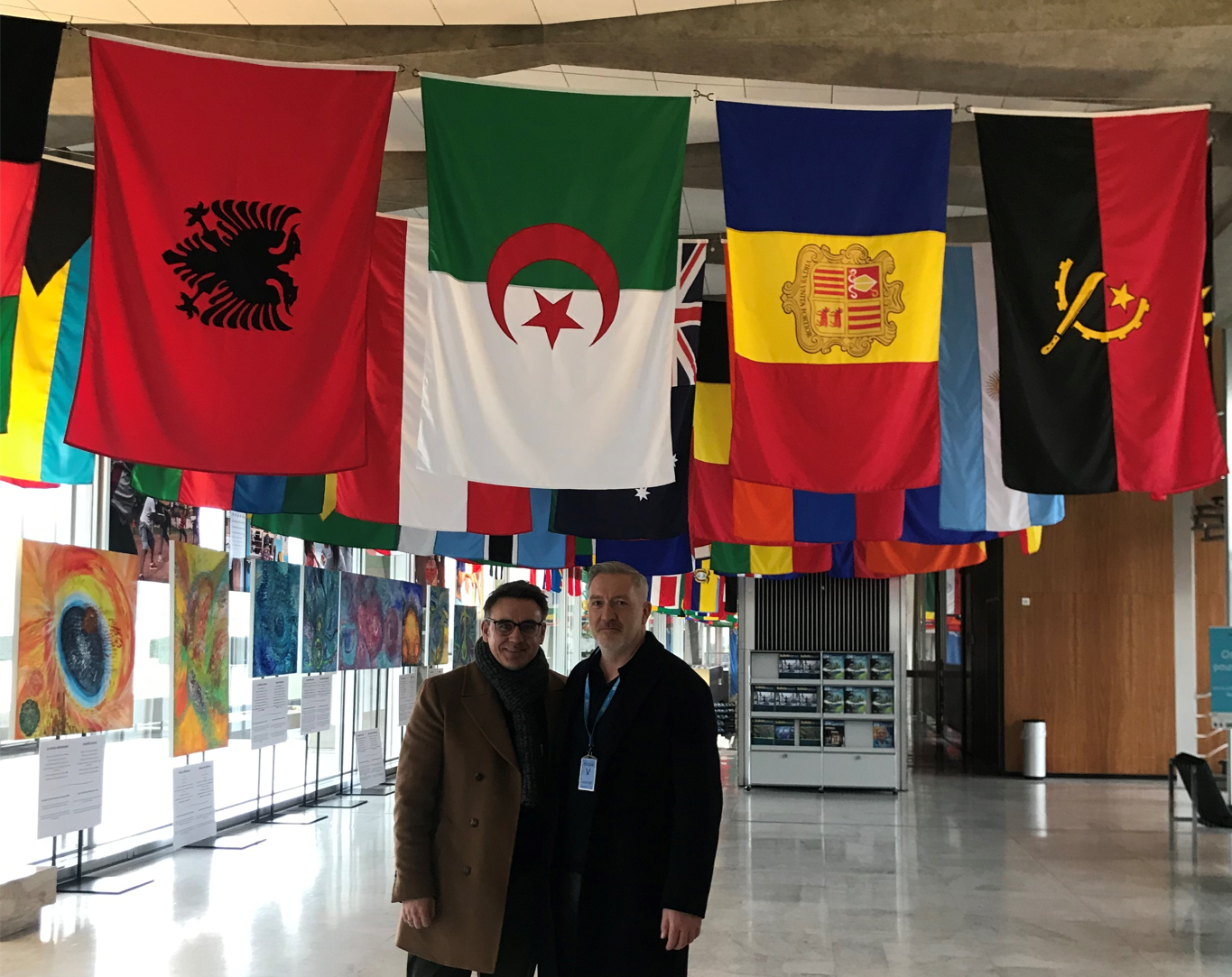 Last week we had the pleasure (or maybe I should say the honour) of carrying out a co-creation project at WHO Headquarters in Geneva. This will certainly be one of the most compelling projects One Inch Whale will work on this year, I guess.  WHO was triggered by our purpose and needed a hands-on company to help them with the implementation phase of a transformation process.  We explained where we could help and where not and after several video conference calls, we had a match and kicked off.  An intense process of learning about WHO's needs and pains started including gaining insights in the complexity of the organisation. We had several digital connects with internal stakeholders and we've read pages of complex but intriguing papers.  Without going into detail, we nailed it together with the WHO team and it promises to be the beginning of a strong and long term collaboration.  Most of all, we're proud to work with an organisation that serves a higher purpose: "bringing health to all, wherever you live, whatever your resources".  It's also interesting to see how basic principles, also applicable in a commercial environment, drive impact.
Tons of data, policies, reports and communication. Resulting in a 'lost in translation' feeling. Simplicity rules.
WHO definitely needs to look in detail at health issues, policies, scientific work etc. Obviously this results in a vast number of papers, policies and documents available.  However, disseminating the info in the organisation is a challenge.  And this is not different in a commercial environment.  We tend to make things complex, communicate in long not always sharp emails instead of simply taking the phone.  And the huge amount of available data streams do not make life more easy.  Simplify communication processes, access to information and last but not least, humanize the data.  A simple phone call to go through data, report… is sometimes 10 times more impactful. Or why not make a video with the key message?  Data without a human touch, is just data without impact and in worst case not used to the fullest.
A genuine passion for the brand, product or service will bring you further.
Never seen so many intrinsically motivated people in the meeting.  WHO people are so passionate about working for the same purpose.  It results in going the extra mile and also in heavy discussions. But it always ends with a positive mindset to go for it and move forward.  Being in the middle of a group of 30 very smart & passionate people was quite an experience.  For me it stipulated the absolute necessity for having staff working at your organisation that really love your brands, products and services. 
It's about connecting emotionally. From a Think to a Feel organisation.
All in the end it's about people working with people.  People helping people.  So, apart from working on the content, we also took quite some time for participants to connect with each other and used creative exercise, dancing, mindfulness throughout the two days.  Merging the logic with creative got people out of their comfort zone and created a real connection between people. Definitely a lot of companies are moving more to a think organisation where I think the opposite will bring you further.  If you genuinely want to move forward a Feel organisation will go much faster.
And that was maybe one of the most important learnings.  You can beat technology, standardized approaches, technical expertise; but you can't beat this without good people working together.  They make the difference in succeeding in your mission. At the end of the meeting someone said " we started the two day meeting as colleagues and we left after two days as one big family working towards the same goal". 
This sums it all up and gives me a satisfying feeling of this long-term partnership with WHO.