Color and market research. A perfect marriage.
Exclusive partnership One Inch Whale and Color Navigator injects the scientifically based color expertise of Color Navigator into the marketing & research world.
One Inch Whale today signs an exclusive partnership with Color Navigator. The partnership strengthens One Inch Whale's position as a research & consultancy firm that uses behavioral economics principles to give strategic advice to its clients.
By linking the impact and meaning of colors with other market research data, we get even closer to what consumers think and feel.
"Our mission is to help companies and brands to be relevant and sustainable in an increasingly complex world. We do this by applying existing data and knowledge, additional research and behavioral economics principles. Nobel Prize winner Kahneman proved that 95% of the decisions we make are rather unconscious, with color being the dominant factor 85% of the time. By linking the impact and meaning of colors with other market research data, we get even closer to what consumers think and feel. In that sense, the partnership with Color Navigator is a logical and important addition to the toolbox and technology that we use", says Wim Hamaekers, co-founder One Inch Whale.
Thierry Lescrauwaet adds: "Working with the right colors is the easiest and fastest way to increase the results of your business. Color is seriously underestimated by the majority of companies. Color Navigator is the first company in the world that can measurably improve the performance and conversion of online and offline visual communication on a science-based basis. Today more than ever it is about knowing and measuring. In addition to color, it is also important to understand other elements. We found One Inch Whale to be an ideal partner to use our color expertise, tools and technology in market research. Moreover, in the run-up to the partnership, we already worked together on dozens of projects and that worked perfectly."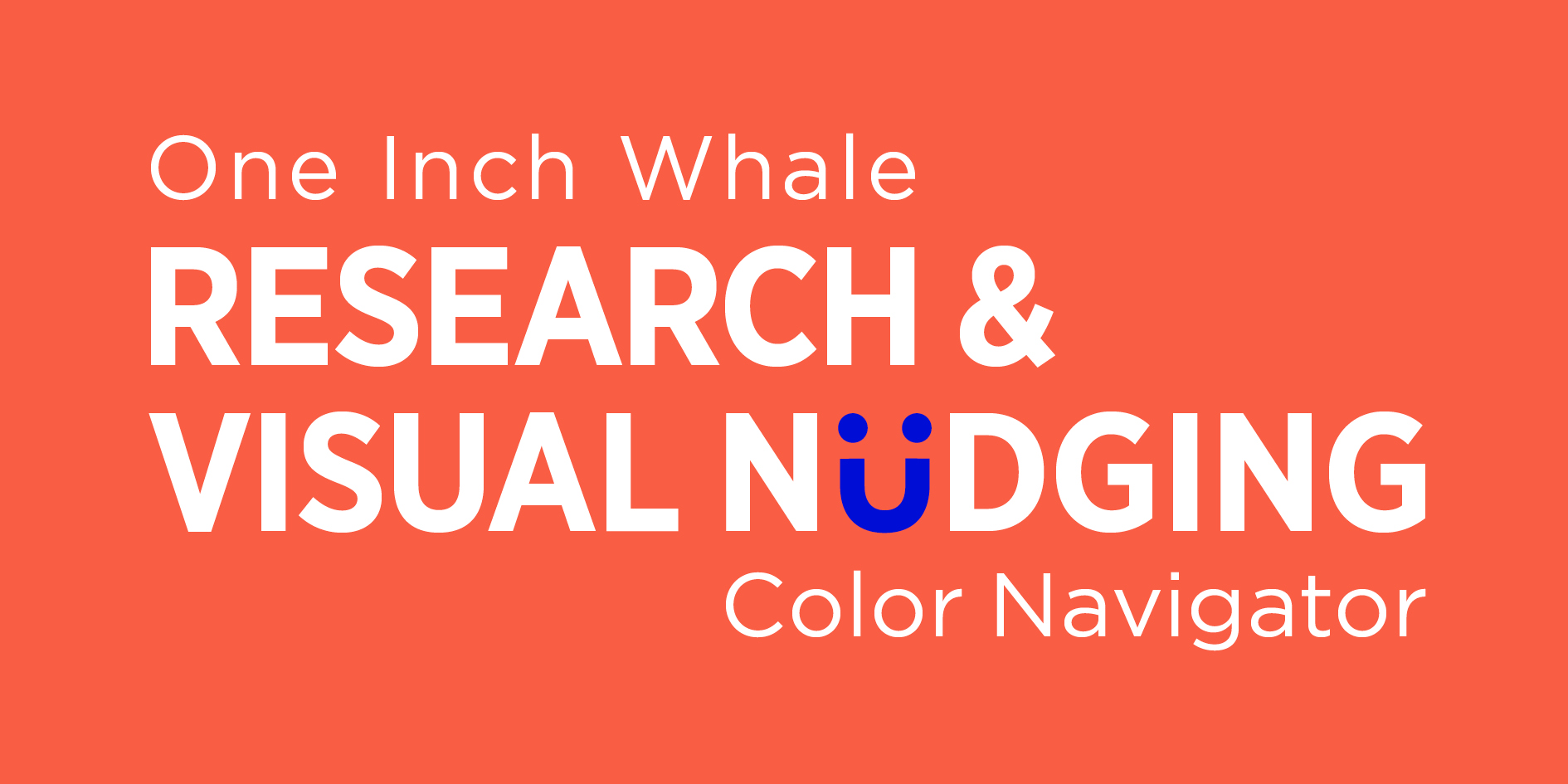 "As a company, we are constantly looking for solutions and technology that allow us to gain in-depth insights without relying solely on what consumers tell us. This partnership with Color Navigator enables us to provide even more relevant and strategic advice to brands and companies regarding their visual identity. By using the right color combinations and color nuances in your brand logo, packaging, website or advertisement, you can generate much more impact and respond to the desires and expectations of the consumer. In addition, we are also working together to develop a number of tools that we can insert into more traditional research projects to identify consumer or product segments based on intuitive and unconscious color preferences", says Jasper Scheir, co-founder One Inch Whale.
One Inch Whale has a strong growth ambition, and together with an extensive network of senior professionals and technology partners, it aims to target companies worldwide that want to make their brand strategy, innovations and go to market shopper strategy more successful.