It is an open secret that One Inch Whale likes to share the magical world of insights, especially with young talent. We have previously stimulated the interest of young people in our innovative industry by giving guest lectures and webinars. Still being in our early days, we decided to recruit young talent ourselves, as we understand only too well the importance of attracting ambitious talents in this market. Meet Kenzo, business management student at Hogeschool PXL and - temporarily - new member of team One Inch Whale. 

His dream is to open his own business one day. He has no lack of ambition, because in addition to his professional education, he has also taken courses on his own, such as 'independent investing', and participated in the stock market with his pilot company. His field of interest knows no limits. Later on, he wants to specialise in the real estate sector. We would like to introduce you to Kenzo Nicoletti:
20 years old, business management student, living in Houthalen and trainee at One Inch Whale.
Kenzo, what do you do and what link do you have with One Inch Whale?
"After secondary school, where I studied 'business & IT', I immediately knew that my future was in business management. I am now in the final year of my bachelor's programme and I will graduate after writing my bachelor's thesis and after completing this internship at One Inch Whale. I recently spent six months in Milan, where I was a student and can therefore check the Erasmus experience off my list. I am very grateful for this experience and of course it also brought personal development with it. During this master's course in Italy, I took classes in retail marketing innovation, product innovation and financial communication & investor relations. Something that certainly connects with what One Inch Whale does. "

How did you end up at One Inch Whale?
"A teacher referred me to One Inch Whale. The activities immediately appealed to me. It interested me from the start that you do research into the right product combinations and, for example, use the right colours to be more relevant as a company. And that for big brands! What appeals to me most about One Inch Whale is the area of expertise it is in and the fact that your actions have such an impact on companies' sales and on promoting their business."

Did you already know the insights world or was this still unexplored territory for you?
"During my business management programme, there are a number of all-round courses that are linked to the activities One Inch Whale does, such as market research and marketing. So I had already gained some theoretical knowledge, but wanted to delve deeper and expand the practical story. I was already allowed to attend sales meetings, something that is not possible within the school walls. And in the meantime, I have also discovered how to draw up a survey in a structured way."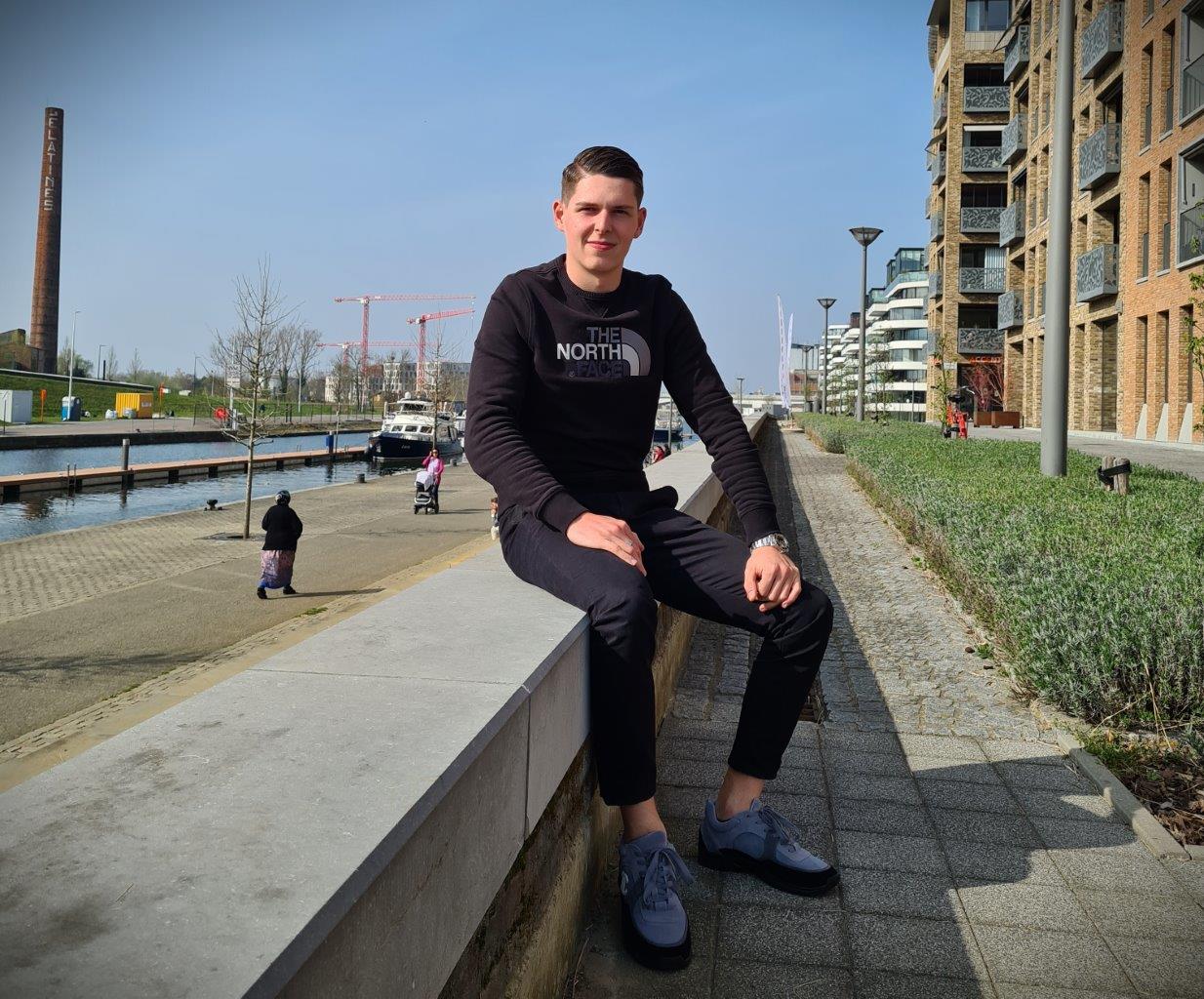 What have you learned in the first weeks of your internship?
"It is difficult to give a specific answer. The question is rather what I have not yet learned. I was already allowed to give my view on the sales and business process, help with the testing of surveys, working out video pitches, assisting with the invoicing... So, very diverse tasks, but I see an opportunity in everything, even if it is just a little thing. Moreover, during my first week of internship I was allowed to follow a sales talk at a client's company. That was very interesting, of course. That variety suits me very well."

What do you want to commit to during your internship?
"I want to improve myself especially in the areas that correspond to my field of study. On the one hand, I want to further develop my skills, become the better version of myself. I do my best in everything I do and always approach things positively. In my opinion, you can achieve anything you want as long as you believe in it. On the other hand, when this internship door closes behind me, I hope that I have been an asset to the team and have been able to contribute by carrying out some assignments."

What else do you expect from the internship?
"I am sure that the next period of my internship will be at least as interesting as the last few weeks. I would like to learn more and apply this experience in other areas. I would like to thank the One Inch Whale team very much. For the great colleagues, the nice vibe and the chance I get to do my internship here!"